"Discovering content is the easy part. Managing it all is the challenge" (TeachThought).
Today, teachers must be educational information curators. There are many web tools and apps to help both students and teachers contribute online discoveries to engender collaboration and conversation. But which is the best way to collect and share relevant educational content with your students
Evernote, Diigo, LibGuides, and Feedly are my favourite tools to curate relevant material. However, there are many tools for creating curated learning playlists. Learning playlist sites and apps are a visual way to share knowledge online by offering curated collections (playlists) of links to the best articles, videos, and websites on a particular topic. Users simply sign up and then begin collecting articles, links, videos or other content from the web, and then share the resources with a limited or global audience.
The following are my favourite curated learning playlist sites and apps: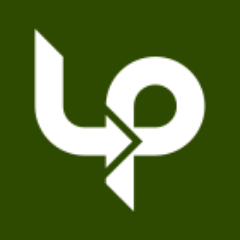 Formerly called MentorMob, Lesson Paths allows users to upload links to create a
playlist
. The learning playlists resemble a slideshow as movement through the curated content occurs in steps.The playlists embed easily into any web presence. The learning playlists can be private or open to the public. Aside from adding web sites, the user's files can be uploaded. Users can customize the playlist by creating pop quizzes and setting skill levels for completing the playlist lessons.
Teachers could create a playlist of articles and videos about a particular topic to build knowledge. Students could create a playlist so the teacher could view the sources of information used to explore content. Collaborative playlists could also be created for peers to contribute content.
Formerly called EdCanvas, Blendspace allows users to create a canvas to place and annotate content, such videos, web sites, and text.
Registered users can see collections of canvases created by others. Blendspace offers built-in quizzes to monitor student understanding and to adapt instruction to student need. Blendspace organizes the materials similar to
Pinterest
and
Learn.ist
. While
Pinterest
and
Learn.ist
have a social element, Blendspace was designed to help teachers share lessons and online content with students.

Teachers can register their students by inviting them onto Blendspace via email. Blendspace Free for Teachers offers unlimited classes, up to 35 students per class, and up to 100 active lessons. Blendspace Free for Schools offers unlimited classes, unlimited students, unlimited active lessons, and account administration features.
Learni.st
Users create
learn boards
which are dedicated to a particular topic of choice.
Learni.st
operates similar to
Pinterest
as it a way to catalog online resources on a topic and share them with the user's social network. And like Pinterest, it looks like a digital bulletin board with images and messages, and connects with Facebook accounts. Unlike Pinterest, Learnist is focused on the educational sector and inappropriate material appears to be absent.
Learni.st
can be used to share resources for collaborate endeavours and to maintain notes for research. The Facebook integration ensures up-to-date communication when users make changes to shared boards.
"
Gibbon
is a free peer-to-peer learning platform where everyone can learn with the help of curated playlists. Easily collect articles, links, videos and books to create a clear path to learn anything". Users curate content into
learning flows
. Learning flows are made up of chapters. Each chapter is a chosen article, blog, or video for the subject of the learning flow. Learning flows can be shared on Twitter and Facebook to gather "followers".
Gibbon
lets users be a teacher and a student. As a teacher, users can create learning flows and share with others. As a student, users can pick out chapters from one or multiple learning flows and create playlists. As users progress through the playlist, items can be marked as "learned" or "skip" for later. Chapters can also be suggested through recommended links and an explanation of its merit. Badges can be earned through continued contributions to the learning platform.
"The software collects content from
social media
and other websites, presents it in magazine format, and allows users to "flip" through their social-networking feeds and feeds from websites that have partnered with the company" (
Wikipedia
). Invites can be sent to share content and create a collaborative magazine. The browser bookmarklet, and the mobile apps open multiple ways to browse and add interesting content. The
Magazine Widget or Profile Badge
allows users to share their Flipboard presence on their website or blog.